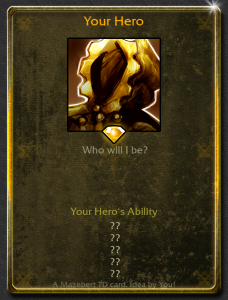 We have one legendary hero left to add for version 1.0, and it could be yours!
This is your chance to see your own card added to the game. All you need to do is:
– Send us your legendary hero idea either as facebook or blog comment
– Convince the community that your hero is the best 🙂
We will start a poll with all submissions on Sunday, November 30th.
Good luck everybody, we're excited for your submissions!