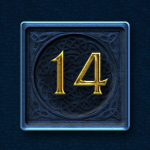 Check out all the new cards available in the upcoming version! You find them in the reworked card library.
As we added a new card rarity, the grouping now is a bit different.
Regular cards
These are the cards every wizard starts with. They can drop for everybody playing the game, from the very beginning. Great additions to this tear are the three new regular hero cards and the five reinforcement cards for the darkness element. Imp Mines, The Ripper and Dark Priest couldn't make it in this version, but will be added in the next version to the regular cards tier as well.
Expert cards (legendary rarity)
These cards can only drop in the game, if you forged them in the card forge. They have a great potential to be powerful, but they aren't called expert cards for nothing. Every one of them will give you great powers, but with certain drawbacks that need to be considered. A good example for this is Blood Demon who reduces your wizard to 1% health when summoned but gives you a very powerful item in turn.
Supporter cards (legendary rarity)
Supporter cards are our way to say thank you for players who buy us a cookie, beer or whisky in the developer's inn. The cards don't give you any advantage over other players, but each card adds a little optical twist to the game, made with a lot of love. Supporter cards are the way to say thank you to our supporters!