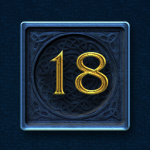 A new season starts with 1.0!
Who will be the first to submit a score for the new maps?
Right now the new bonustime ladder is alone and empty. It's waiting to get filled 😉
Note that the 0.10.0 bonus ladder has been closed today. Bonus time submissions with an app version less than 1.0 won't be added anymore.