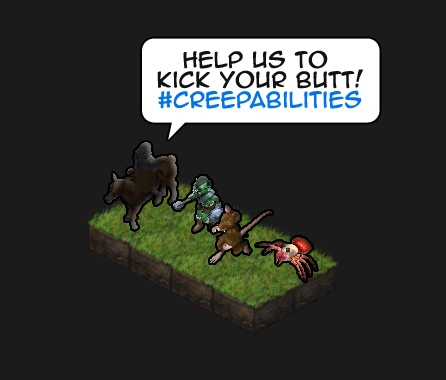 Slow, Fast, Armor? Our creeps can do better than that!
We're looking for your ideas for new creep abilities.
Wanna see an example? Second Chance as first seen in YouTD! Creeps start with less hitpoints, but whenever they're about to die, there is a chance for them to be resurrected with a percentage of their hitpoints and to continue their path.
Feel free to post your idea on the blog or on facebook! The best ideas will be implemented in the next version. We're looking forward to your ideas!
Power to the creeps – #creepabilities!