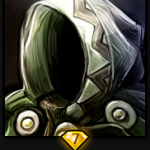 From now on, every player has a very own page on mazebert.com, displaying his/her personal game progress.
For instance, this is my profile page.
When browsing through the forum, or one of the ladders, you can now open the player profile of any player, by simply clicking on the player's name.
The sidebar on the right now displays a list of all the players that are playing in this moment. Same here, just click on a player's name and the corresponding profile page will open.
Hope you like it!