Done! The Christmas release is pushed to the Google Play and Apple App Store!
Don't forget to visit the Black Market the weekend after Christmas. A free legendary item will wait for you there!
There's a lot of other new stuff in this version:
Improved card deck usability
No longer swipe until your fingers bleed! Win every drinking contest. And get rid of unique items you do not need.
Double tap to transmute stack of cards
Long press to drink stack of potions
Transmute unique cards to dust
You will find notes from the developer explaining how to use the new deck features:

Dust cards
Two unique cards of any kind can be transmuted into a random dust card: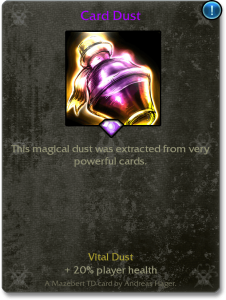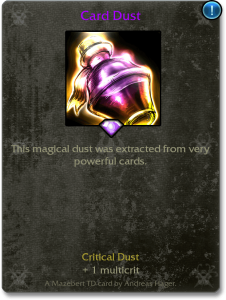 Christmas present
Don't forget to collect it! Weekend after Christmas at the Black Market!

Tower related quests
I'm very excited to hear your opinion on this! If it works well, I shall add more of those quests! Right now there is a quest for one unique tower of each element.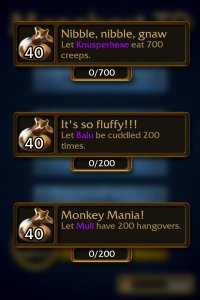 Snow!
It is snowing on Blood Moor and Shattered Plains in the months December, January and February!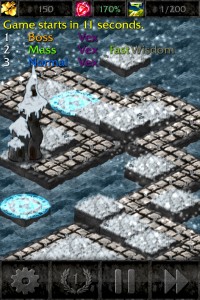 Lightblade Academy items
To celebrate the release of my latest game, I added a new item set!
May the force be with you 🙂
Stonecutter's Temple
This tower should bring Metropolis back in the game. Brace yourself, Darkness!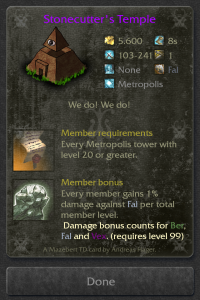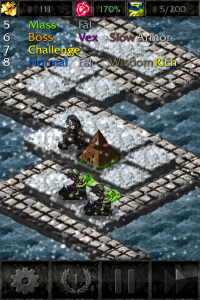 Kiwi
A tribute tower to New Zealand's great nature!
Jack in the Box
A new legendary hero!!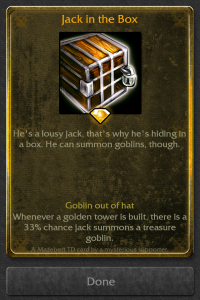 Electric Chair
The chair's electricity can produce more jumps now as the chair levels up…
Back button support on Android
Finally the native back button of Android is supported on all screens. On the main menu you now have the option to completely shut down Mazebert the Android way!


Improvements
Before transmuting a unique card, a warning is displayed
Before building / replacing a unique card, a warning is displayed
Improved cooldown display precision
Indicator is shown when a tower reached the fastest / slowest possible cooldown
Bugfixes
Fixed crash that could happen when transmuting items on golden grounds (big thanks to Abbot!)
Fixed item duplication on golden grounds (big thanks to Abbot!)
Fixed bug that sometimes maps did not unlock
Fixed potential creep speed exploit (big thanks to Abbot!)
Bonus round progress is now saved regularily (big thanks to Abbot!)
Have fun!!!