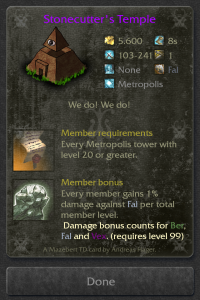 This is a question to the pro-gamers out there.
How strong is the new tower Stonecutter's Temple in your opinion. Do you make use of it?
It has the same damage bonus effect as Shadow, so I tried to keep things low. How is your experience with it? OP or do we need a buff to keep up with darkness?
Looking forward to your opinions on this topic!