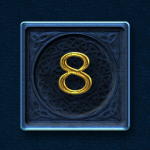 Behold, his Majesty, the Abyss King!
For players on the dark side, this might be an interesting alternative to Knusperhexe!
Thanks Manu for the great idea. It took me 5 months, but finally we will have this tower in the game 🙂
Artwork by Brandon, imho one of his best creations so far!