Version 0.7.0 released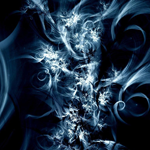 Winter is coming! The Frozen Storm release of Mazebert TD is now ready for download! With a lot of new content, set items, a tutorial, background music and tower luck this version hopefully enchants your christmas time. Again, there is a lot of re-balancing included. I hope you will enjoy playing it!
Release notes 0.7.0
Challenge rewards!

Grunky's Shadow tower! (1st place)
Vasuhn's Painting of Solea item! (2nd place)
Mr Gonzalez could not be reached :-( (3rd place)

Special Winter Edition with snow
3 new towers, 11 new items
Tutorial added to better explain the game
New tower attribute: Luck
New set items
Background music for the menu. Thank you, Phil Angus!!
Added sound settings
Performance improved when viewing cards
Properly freezing app and sound when minimized on Android
Improved endgame difficulty (creeps > round 140)
Fixed that splash sometimes did not hit properly
Improved balancing factors and nerfed/buffed towers according to your feedback on version 0.6:

Re-worked Muli
Nerfed Scarecrow
Nerfed Knusperhexe's eat chance
Buffed Balu
Buffed Baby Rabbit
Nerfed Longbow
Nerfed Messerschmidt's Reaver
Buffed mass and air waves (only very slightly)
Download Mazebert TD v0.7
You can download the latest version of Mazebert TD on the download page. Hint for Android: I just uploaded the APK to the Google Play Store, but it states that it could take several hours before it is available...