Bowling Ball
I'm working on a new item, a shiny bowling ball! It's called The Dude...
Mechanics
The ball adds a new active ability to the carrier to roll the ball. The bowling ball starts at your tower's location and follows the path to the waypoint where the creeps start. Ground creeps hit by the ball have a 20% chance to die instantly (Bosses cannot be killed but deflect the ball to the gutter!).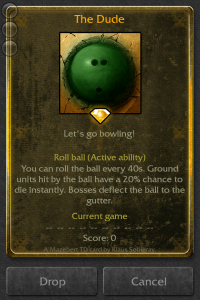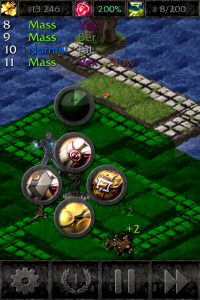 Score
Creeps killed add up to your score for the roll, like in a real bowling game! The total score of the bowling game is then displayed on the card.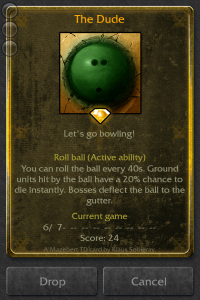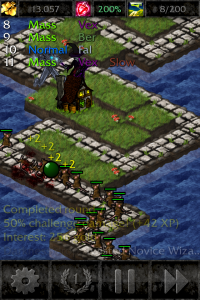 Rewards
To make things a bit more interesting there are new quests especially for this item. Players who own this card can get the daily quest Strike Machine. There will be a hidden quest related to the bowling ball, too! Has to remain secret for now, but it will be a very hard one, promised!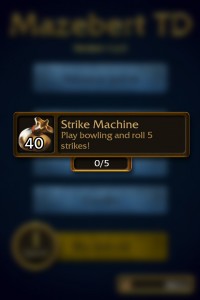 Other active abilities
Towers can now have more than one active ability. To distinguish the abilities, all existing abilities got a special icon, like Irish Pub in the screenshot. When Irish Pub carries a bowling ball, the second ability is simply displayed next to the built-in ability.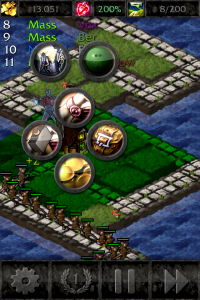 When do we get it?
The bowling ball will be released as a new Black Market item in version 1.2!