Challenge 0.3!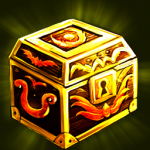 Well I know - a little bit delayed - but here is the official call for the next challenge! The Mazebert challenge for version 0.3 is on! How far can you make it? This time there are three challenges:
Normal: Beat at least round 80 (Completed by Daniel)
Reward: Item card
Nightmare: Beat at least round 120 (Completed by Thomas)
Reward: tower card
Hell: Beat all rounds up to 200 (Completed by Alex)
Reward: potion card
As always, just post a screenshot to Mazebert's facebook page to prove your score :-) Good luck everybody!