Rainbow Unicorn
This tower needs to be protected from evil creeps!

Rainbow Unicorn gains a level up every round she survives. Behold! When creeps enter her range they are tempted to hunt her down and steal her horn. You should avoid that to happen at all costs. PS: I'm pretty close now. Be prepared to see the remaining towers of the light deck soon!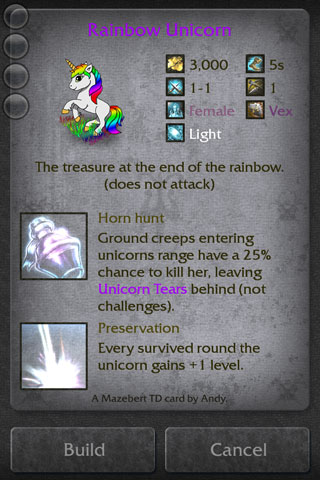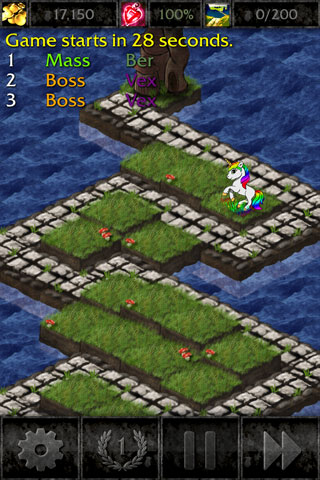 PPS: OMG I forgot to upload a picture of the unicorn tears. It's a potion that is added to your hand once the unicorn is killed. And the potion grants 1/2 of the unicorn's level when it was killed. This unicorn got destroyed at level 12, so the potion grants 6 level ups.