Release Notes 1.1.3
There's been a new issue with the Dark Forge in 1.1.2. Really shouldn't ship releases late a night... :-) I just uploaded a new hotfix release 1.1.3.
Bugfixes
Dark Forge is not able to forge a Blood Demon's blade. This was happening if you had the foil version of Blood Demon / Blade unlocked. In this case the Forge was likely to create a blade with 0 damage.
Balancing
Scarecrow was buffed with an entirely reworked attack mechanic.
Scarecrow
Increased range from 2 to 3
Reworked attack mechanic
[caption id="attachment_6191" align="alignleft" width="226"]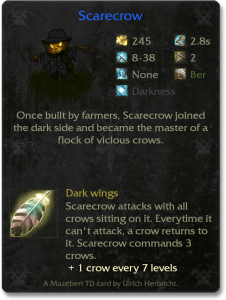 Old Scarecrow[/caption] [caption id="attachment_6192" align="alignleft" width="226"]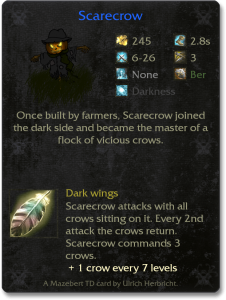 New Scarecrow[/caption] https://www.youtube.com/watch?v=fkUnW-Hz10k
Enjoy!
Hope you enjoy the release! Dark Forge should now work as expected, promised!