Release notes 1.4
Done! The latest version is pushed to Google Play! Don't miss the new stuff that comes with this version:
New creep ability: Revive
Creeps learned the power to revive themselves. Watch out for creeps with

Revive

. If you kill one, it has the chance to revive itself with reduced healthpoints!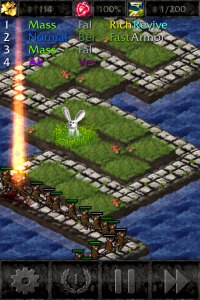 Forge golden cards without RNG
A powerful (yet expensive) card smith entered the game: Reginn the Dvergr! You find him by navigating to my wizard -> cards and select a card of which you do not own the golden version. Behold: Reginn needs to be unlocked first by beating golden grounds.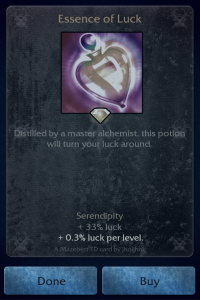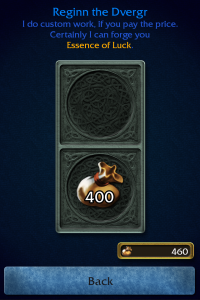 New black market item: Hydra Arrow
TheMarine's suggestion finally made it to the game. As a new item on Black Market rotation!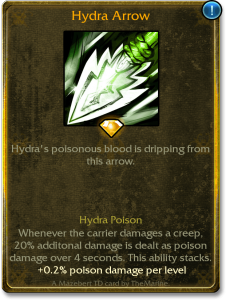 Improvements / Balancing
Removed Unlucky Pants, Skull of Darkness, Spectral Daggers and Cape of the Spectre from Black Market (they are now regular expert cards)
Slight performance enhancement using new AS3 array/vector methods
Holgar's mead drop chance is now based on luck, not item chance
Stonecutter's Temple got buffed (+3% damage per level instead of +1% damage per level)
Scepter of Time player skill now only needs one point to invest
Bugfixes
Marriage status of wedding rings is now persisted. In general the whole marriage procedure is now displayed more explicit (with a countdown)!
When the savegame is manipulated the game cannot advance anymore until the manipulation is undone
Fixed a potential game freeze after bonus round
Scarecrow's first shot is no longer broken
Fixed the bug that stole you an inventory slot under certain conditions
Have fun!!!