Version 0.1.2 released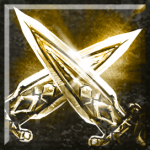 A new alpha release of Mazebert is ready for download! Please note that this is an alpha release, not the final app. In fact it is FAR AWAY from being the final app. But it can be played already.
Release notes
Hotfix for low screen resolutions on windows. If the height of the screen is greater than 960px, the retina resolution will be used. Otherwise the non-retina resolution of 320x480 will be used. With the previous release, the game was only playable on full-hd screens. Have fun :-)
Happy building! This release has 9 towers you can play with.