Version 0.10.0 released!
Once more, this is a release with a lot of bugfixes and balancing adjustments! But there are also new things waiting for you!
New bonus round season!
A new bonus round season started today. This means the bonus round scores are cleared and the hunt for the highest score is on again! The scores gathered in 0.9.3 and below were archived and the ladder screen was extended so that they can still be watched. Please note that bonus round scores from versions 0.9.3 and below are rejected by the server from now on. Also, from now on we have a bonus round ladder for every available map!
New map: Shattered Plains!
[caption id="attachment_3523" align="alignleft" width="200"]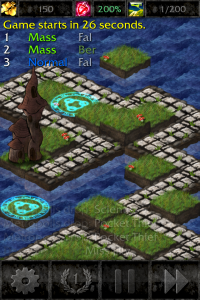 Long waited for. A new map![/caption]
Choose the Elements you want to use
[caption id="attachment_3581" align="alignleft" width="200"]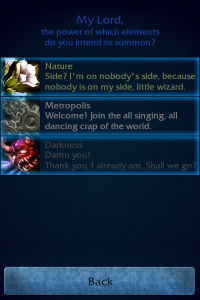 Play with Darkness/Metropolis towers only? No problem, it's up to you now.[/caption]
New item: Wolfskin Cloak
[caption id="attachment_3537" align="alignleft" width="200"]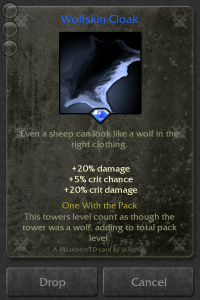 Wolf returns![/caption]
Improved tutorial
[caption id="attachment_3440" align="alignleft" width="200"]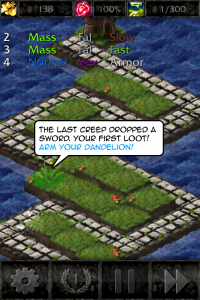 The tutorial became a lot cleaner.[/caption]
Improved autosave
This was really about time! - Autosave is continuously created - Creeps are saved/loaded - Backup files for save games are created - Bonus round progress is store now. No need to keep the app running in bonus round any more. - Savegame migration from 0.9.3 games to 0.10.0. From now on old game files should not be destroyed upon update anymore.
Balancing
- Rebalanced number of items per rarity (more items in the common tier to increase chance for uncommon items) - Rebalanced/buffed Scarface - Viking Helmet became a regular drop - Increased range of Widow to 2 - Increased drop chance of air units
Bugfixes
- Fixed Irish Pub exploit - Fixed Deckmaster duping exploit - Deck Master no longer allows picking of Gib - Black bar no longer appears randomly above game. - Laser Satellite's beam can no longer block touches - Fixed item duplication exploit - Fixed potion duplication exploit - Traps of Bear Hunter are stored - Options can be accessed in bonus round A big thank you to all testers, who made this release even possible! I hope you have fun playing 0.10.0!