Version 0.4 released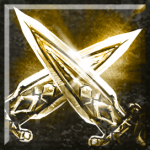 A new alpha release of Mazebert TD is ready for download! I'm really excited! It's now almost like a finished game! Main menu, saving and loading, new content... By the way, you can check out the new towers, items and potions in the encyclopedia, new cards have an exclamation mark (!) on the top right.
Release notes 0.4.0
Challenge rewards!

Daniel's Magic Mushroom item!
Thomas' Elvis Imitator tower!
Nillo's Elixir of Cunning

Autosaves! Your current progress is saved. No need to keep the app running all the time anymore...
Main menu! You don't have to shut down the app after a finished game :-)
4 new towers, 3 new items and 2 new potions!
New challenge type: Mass Challenge!
Fixed rendering glitches of creeps that are too close to each other.
Improved overall performance and memory consumption of the game.
Fixed sounds no longer playing after some time.
Improved balancing factors and nerfed/buffed towers according to the results of version 0.3.
Download Mazebert TD v0.4
You can download the latest version of Mazebert TD on the download page.
Screenshots
[caption id="attachment_603" align="alignleft" width="200"]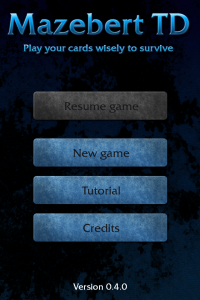 The icy look of the new main menu.[/caption][caption id="attachment_664" align="alignleft" width="225"]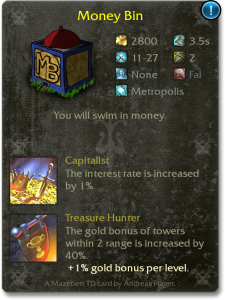 First rare Metropolis tower.[/caption][caption id="attachment_665" align="alignleft" width="225"]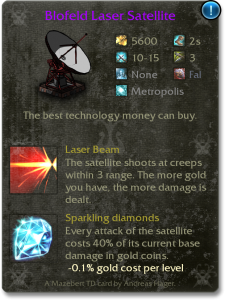 1st unique Metropolis card: Do you remember the movie?[/caption][caption id="attachment_667" align="alignleft" width="225"]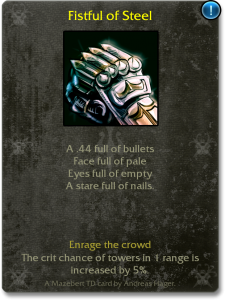 New rare items with aura abilities.[/caption]