Version 2.0.6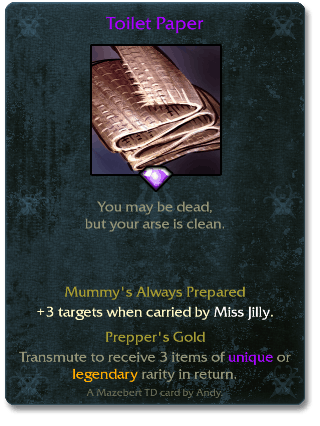 During the last days I noticed more players online than usual. I think this is mostly caused by COVID-19 and more and more people being stuck at home. As a small contribution I decided to do an intermediate release in the next days, containing all the quality of life improvements planned for after DoL season merge. There's also a new unique item available to play with (toilet paper). Take care everybody and stay healthy!
New unique item: Toilet Paper (Stay healthy everyone!)
20 relics are granted for every 3 games that are won
Card backgrounds for Nature and Metropolis
Overview of quests is displayed in-game
Fix for negative abilities triggering too often
Several bugfixes and small improvements
Update: I've uploaded the Windows and Android version, iOS will follow as soon as possible.