Rag nar Rog
A foretold season!
Let Veleda predict your future!
Unlock norse gods to fight on your side!
Stop Naglfar and prevent the end of the world!
All progress is merged to standard on season end.
Season ends 06/22.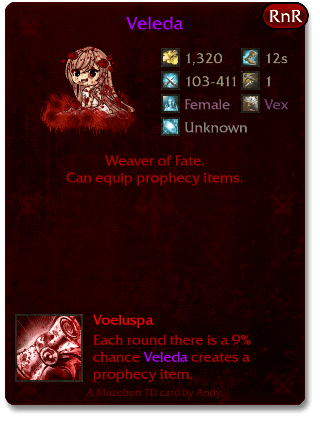 Prophecy items
Veleda creates various prophecies that alter the fate of the game. Be careful, which of them you're going to fulfil.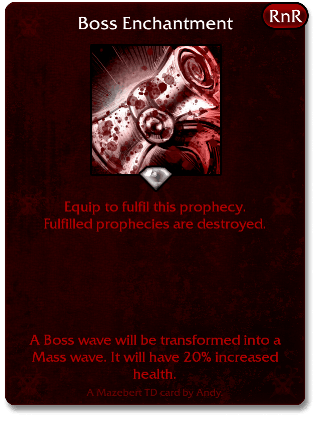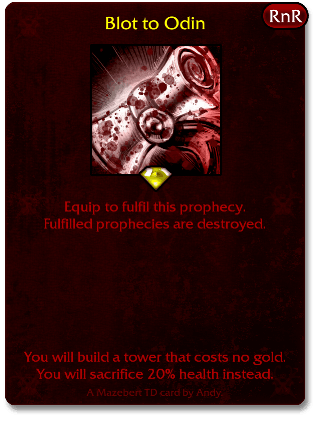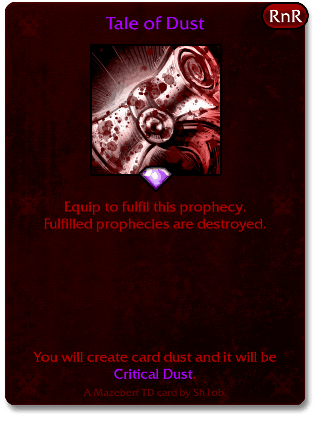 Norse Gods
Sacrifice creeps to unlock up to four norse gods, each with unique abilities.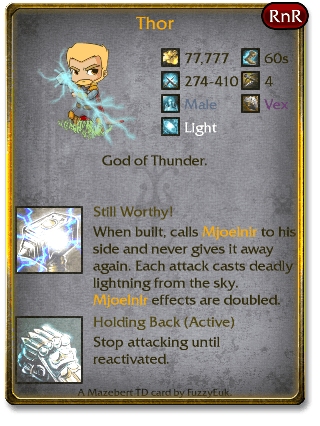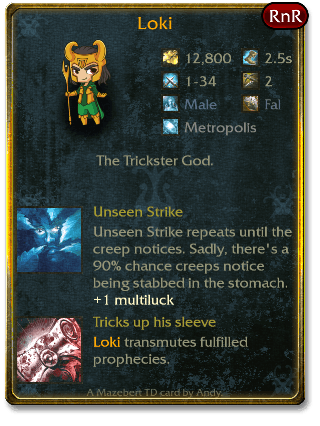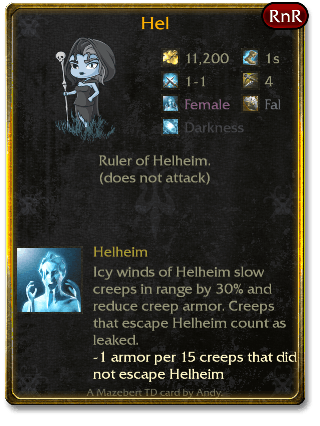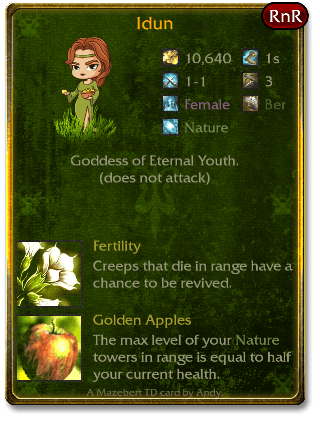 Supporter Packs
If you would like to support the future development of Mazebert TD, you can now order a season supporter pack.