Rise of Cthulhu
Season end:


A season of horror!
Eldritch cultists infiltrated the creeps.
Cultists can drop eldritch items. Be careful with those!
You may spark the interest of the Great Old Ones, if you sacrifice enough cultists.
All progress is merged to standard on season end.
Season ends 06/21.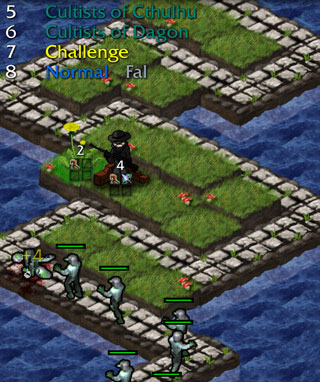 Great Old Ones
Slay their cultists to unlock up to four Great Old Ones, each with unique abilities.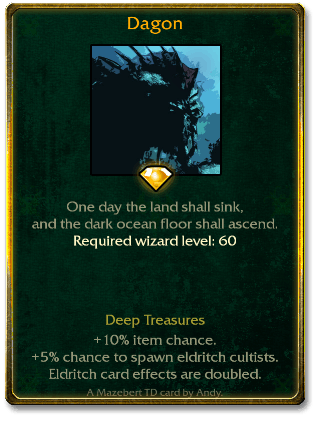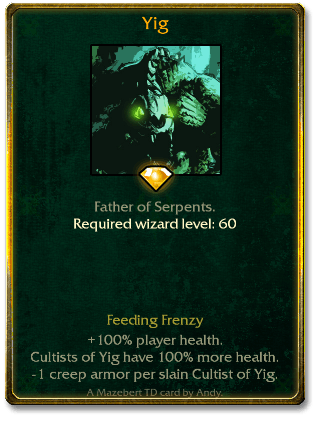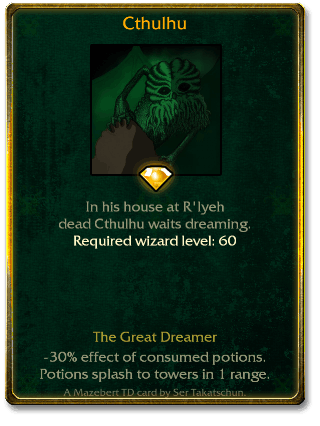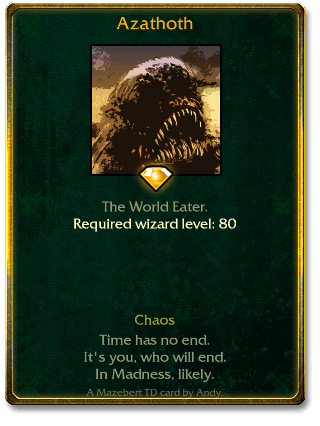 Eldritch items
Cultists have a chance to drop powerful eldritch items. Be careful, most of them have a twisted drawback!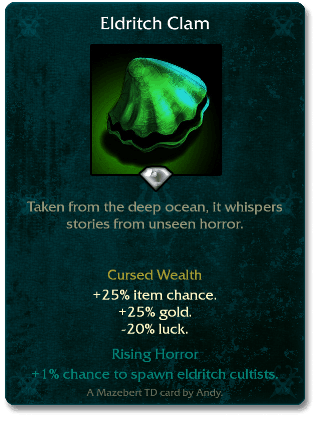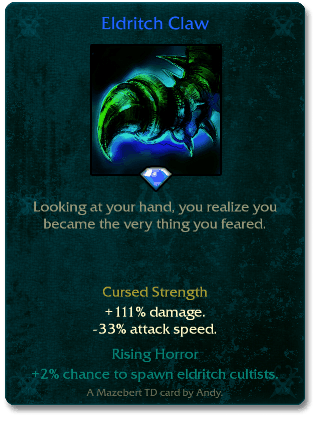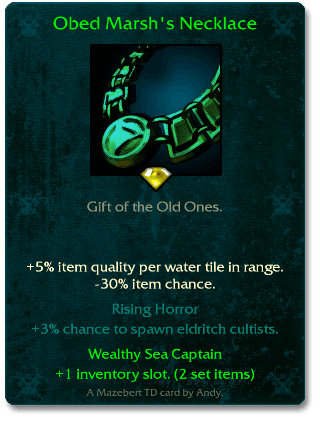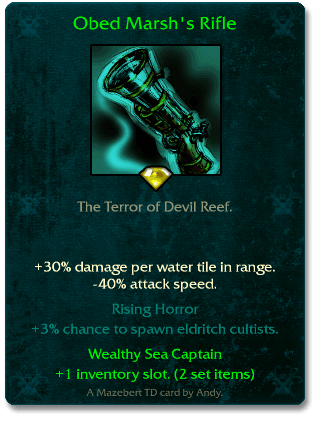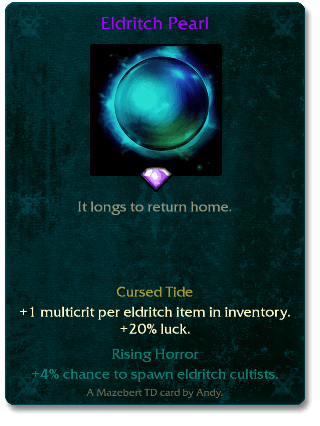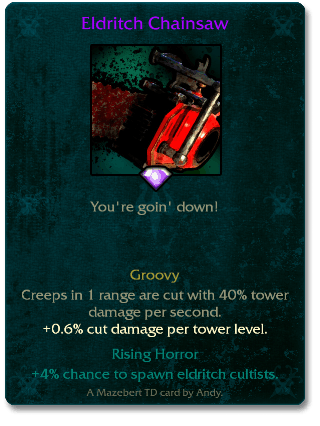 Black Market
There are rumors of new grotesque items seen at the black market.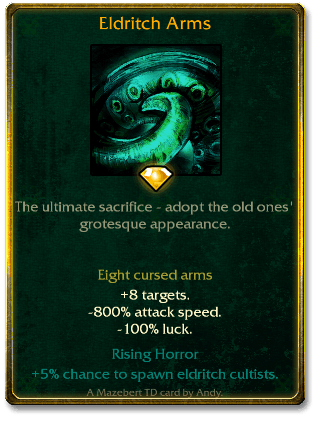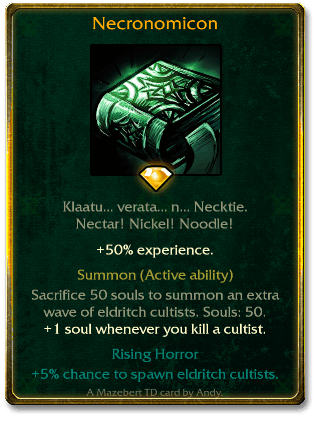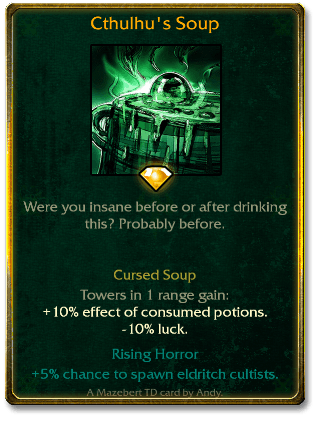 Supporter Packs
If you would like to support the future development of Mazebert TD, you can now order a season supporter pack.