2.1 tower buffs
I'm currently rebalancing the game for the 2.1 version, that will go live when the Dawn of Light season ends. There are a few towers that I plan to buff that I wanted to share with you :-)
Guards
Guards seem a bit weak at the moment compared to other tower mechanics. The investment is pretty high, because you need to place guards instead of other valuable support towers. Simple

Guard

and

Templar

will gain 6 instead of 4 base damage per other guard in range.

King Arthur

will gain 12 instead of 6 base damage per other guard in range.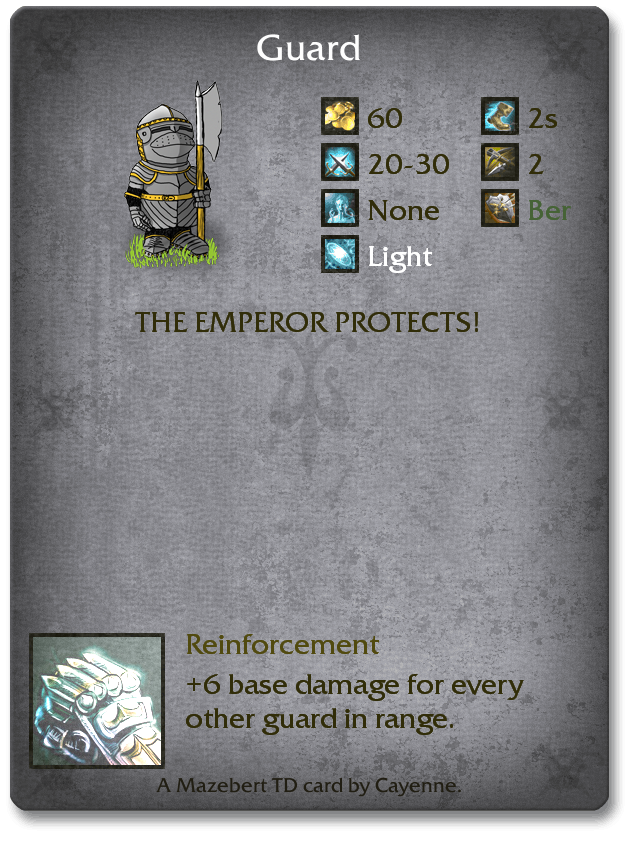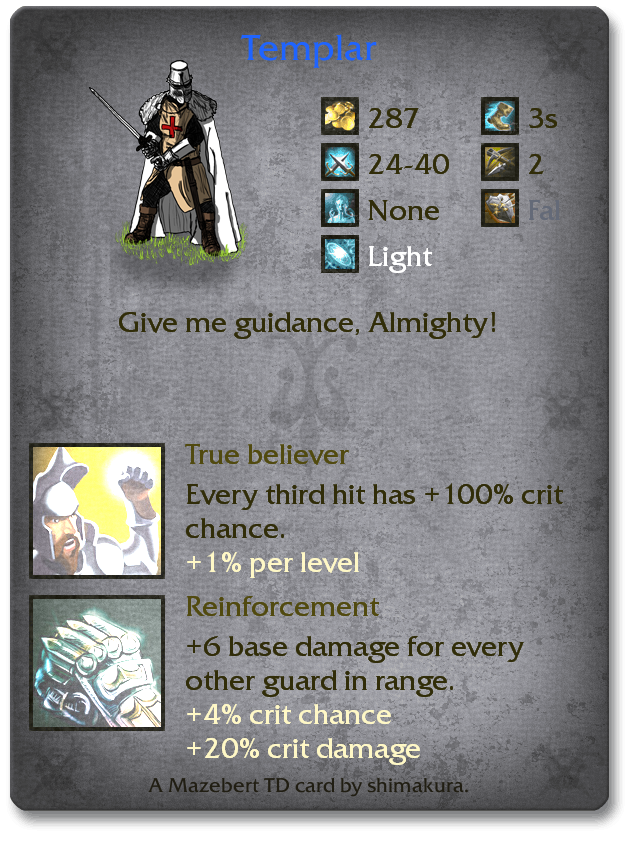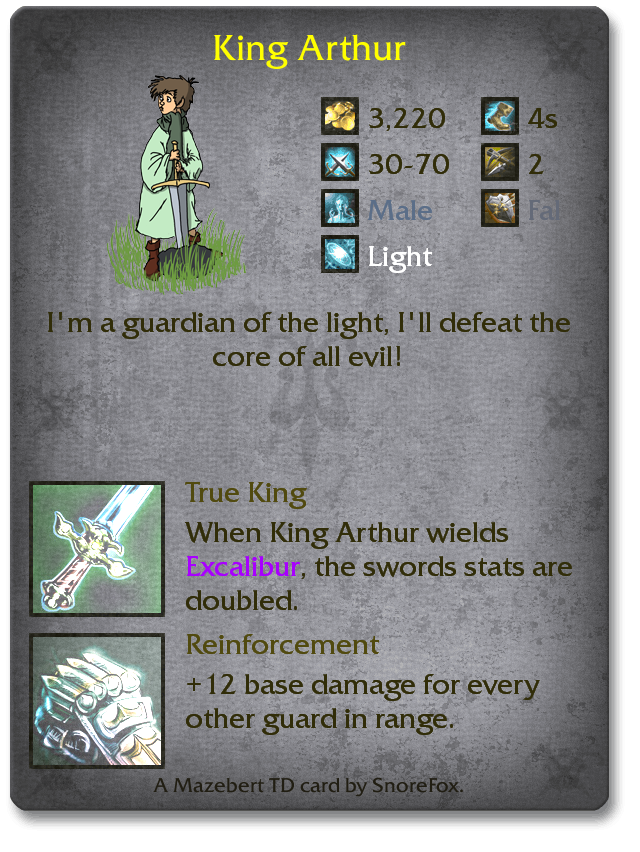 Mid game towers
Electric Chair

and

Scarecrow

aren't used a lot in the current meta. They will receive a stats increase every 7 instead of 14 levels, which should make them a lot more viable for early/mid game. Dark

Lucifer

gains a second attack, to set him apart from

Electric Chair

.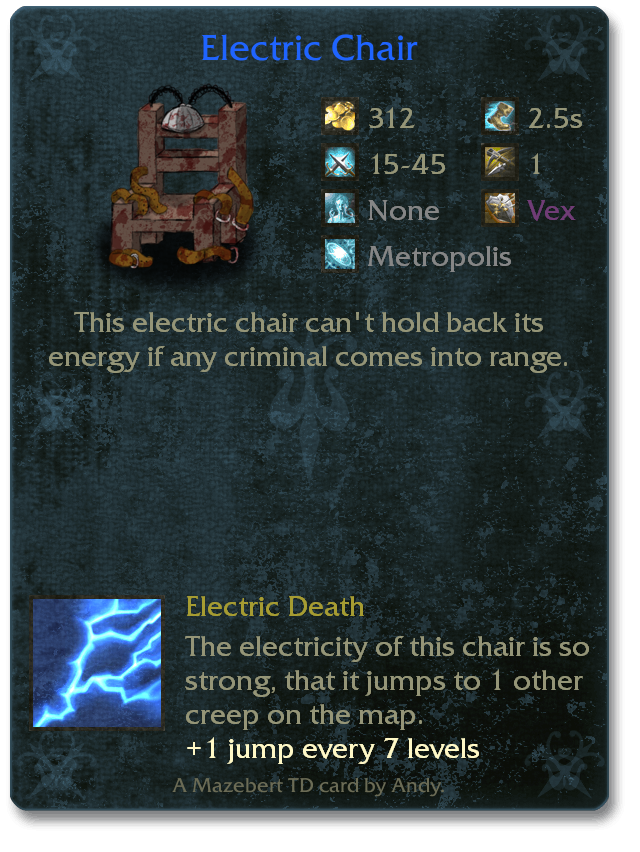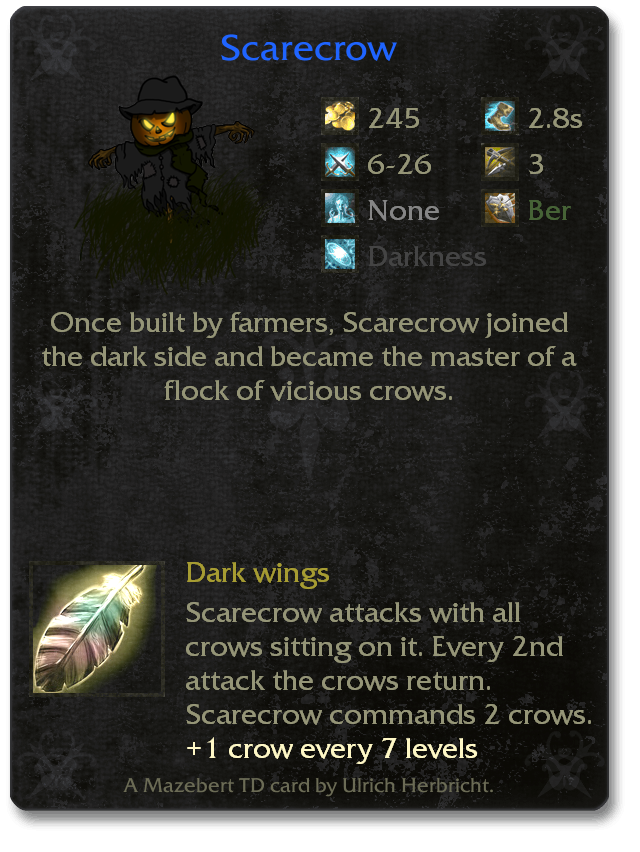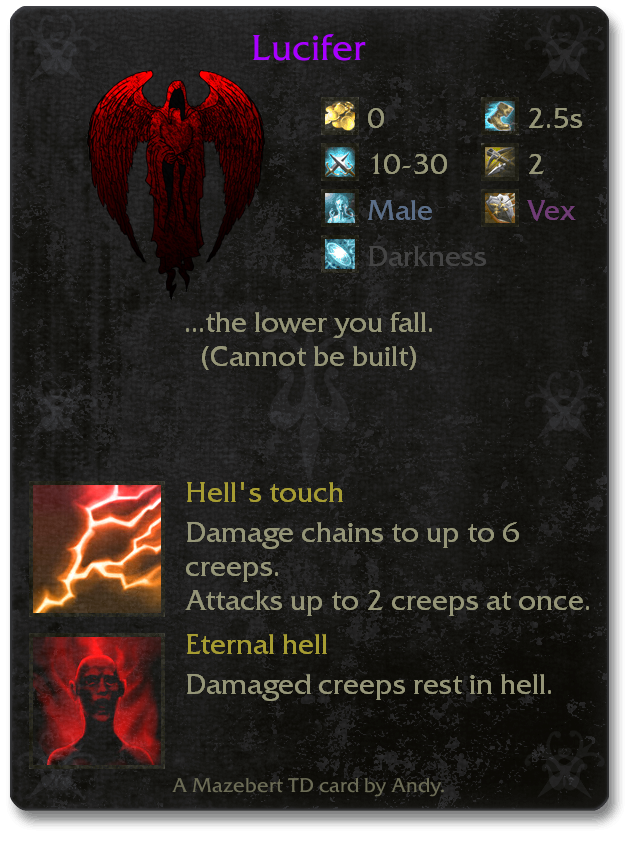 Endgame towers
Due to the shorter bonus round

The Ripper

took a penalty as long-term endgame carrier. In order to make him a more valuable critter his killing spree will be buffed. Killing Spree speed bonus will be increased from 100% to 160%, the speed bonus per level from 2% to 3%.

Shadow

is another tower that I'd love to see played more again. His maximum adaption will be increased from 700% to 1300%, so that he better competes against Metropolis/Stonecutter's builds.

Phoenix

will gain 21 instead of 14 base damage per rebirth. Also, rebirth costs are initially 500 gold instead of 1000 gold, but will cost +500 extra gold for every rebirth triggered.